With summer on the horizon, it's time to prepare your garden for those long sunny days full of fun and laughter with family and friends.
Whether you're a keen gardener or love to entertain your guests, keep reading to see our top picks from the stores at Cannon Park Shopping Centre to get your garden summer-ready.
Gardening
You can't beat a productive afternoon of gardening and then sitting back and enjoying all your hard work with a glass of vino in hand! Here at Cannon Park, we have a wide range of products to help you spruce up your greenery, from hanging baskets to gardening tools built for the job.
Encourage nature to your garden with birdhouses and plant brightly coloured flowers to add a pop of colour – which the bees will love! You can even get the little ones involved and see how many different insects you can spot.
Products from clockwise:
Entertaining Al Fresco
Don't keep your garden all to yourself; invite your nearest and dearest over to enjoy your outdoor space and entertain them al fresco with barbeques and lazy picnics on your newly pruned grass.
Our stores have some great outdoor games providing uplifting fun for all. From water activities to space hoppers, there are games that will keep spirits high all summer long.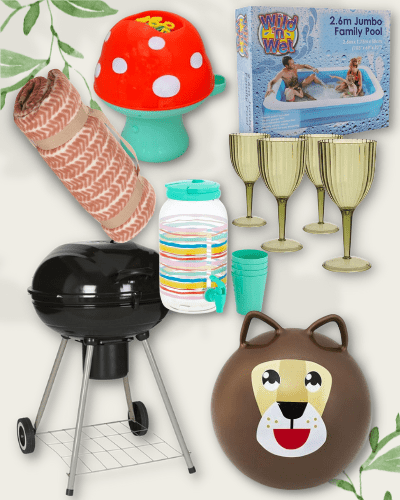 Products from clockwise:
We hope our top picks have inspired you to get outside and enjoy the great outdoors. If you're pottering around the garden while being at one with nature or busily entertaining your guests, we hope you have a fun-filled summer!
Prices are correct at the time of publishing.