The nights are getting darker, there's an chill in the air and pumpkins and witches are appearing everywhere — it must mean it's nearly time for Halloween!
In our books, Halloween marks the start of the festive season and gives us the perfect excuse to dress up and have plenty of frightful fun!  Scaring can still be done safely – so why not planning a ghoulish movie night in with housemates? Or transform your home into a House of Horrors for a creepy scavenger hunt? However you choose to celebrate the spookiest of seasons, our stores here at Cannon Park have something fun for all the family.
Creepy Costumes
Halloween wouldn't be Halloween without some terrifying transformations! Check out our favourites below.
Ladies Corpse Bride – Wilko – £10
Become a Corpse Bride with the help of this costume from Wilko. The set includes a bridal dress with scary skeleton detailing and matching head band veil.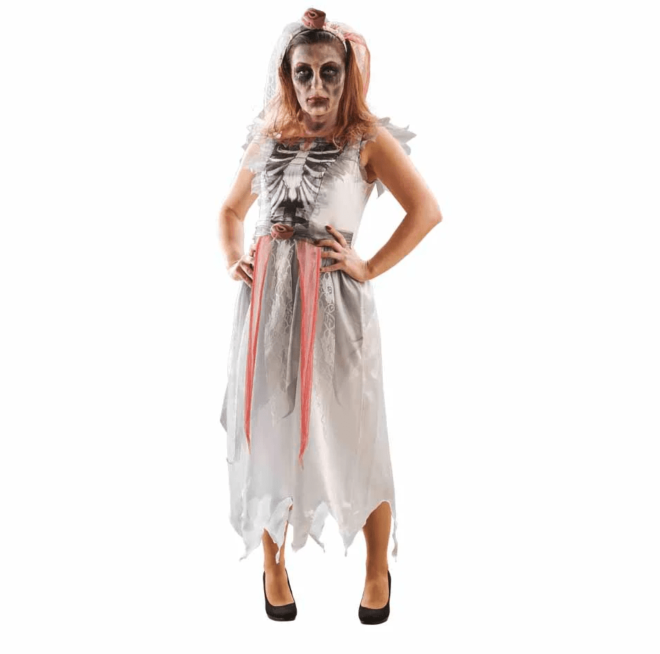 Scary Surgeon – Wilko – £10
This scary surgeon outfit includes a fake-blood-splattered top, trousers and mask.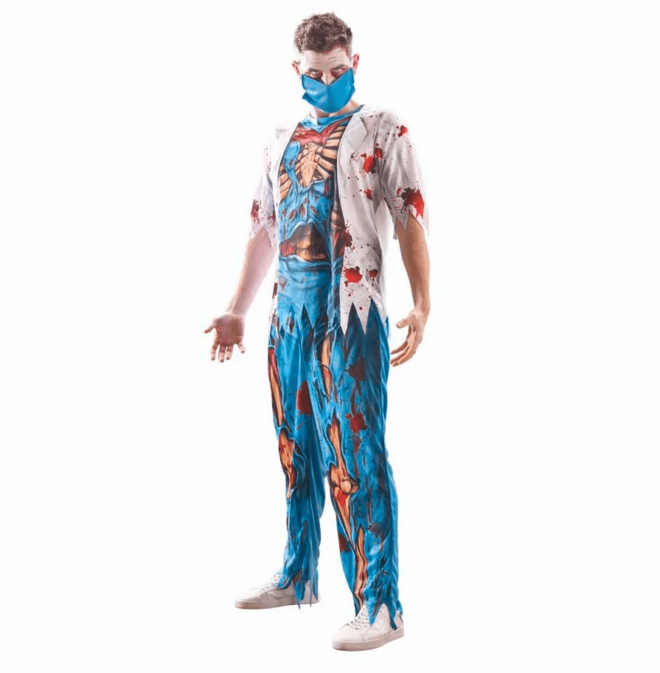 Kid's Pumpkin Tabard – Wilko – £6
Top points for the cutest Halloween costume in site! This pumpkin tabard comes in a range of sizes to suit all little gourds.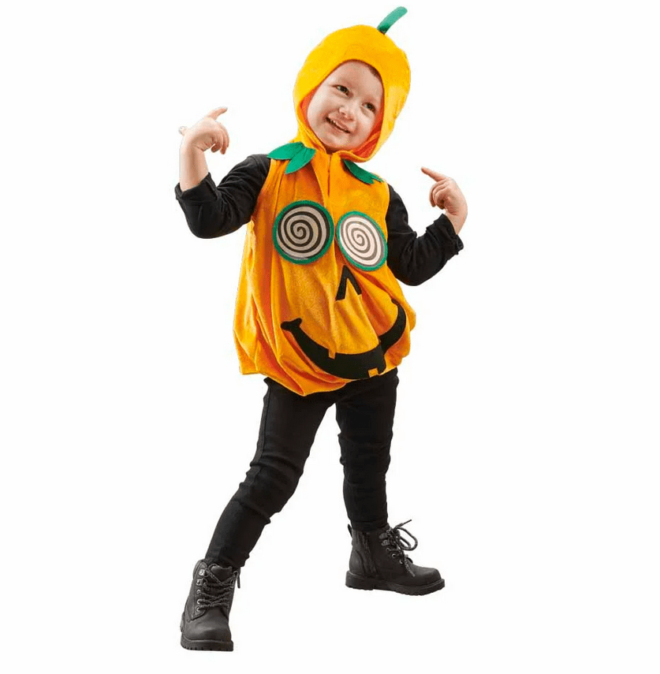 Kid's Neon Effect Skeleton – Wilko – £6

Not just any-old skeleton, a neon effect skeleton with tutu and headband!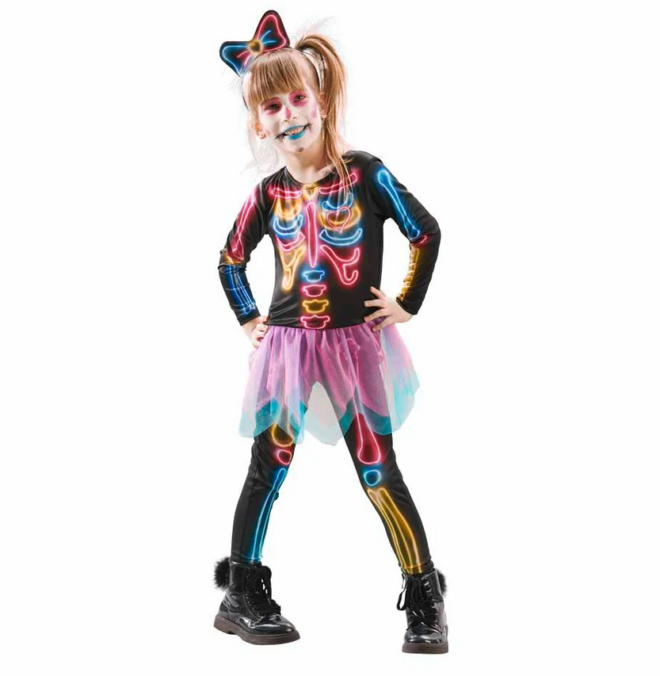 Clown Costume – Bargain Buys – £8.99
This is perhaps the scariest costumer of them all! Who's brave enough to even look in the mirror in this creepy clown costume?!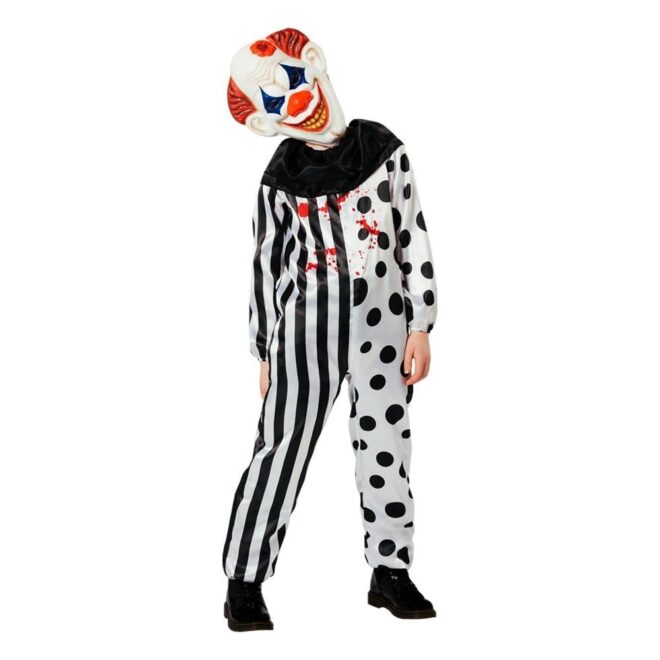 Kid's Dark Knight Fancy Dress Outfit – Peacocks – £14
For something a little tamer, head to Peacocks. They have plenty of themed merchandise including Star Wars, Spider-Man and most importantly — Frozen.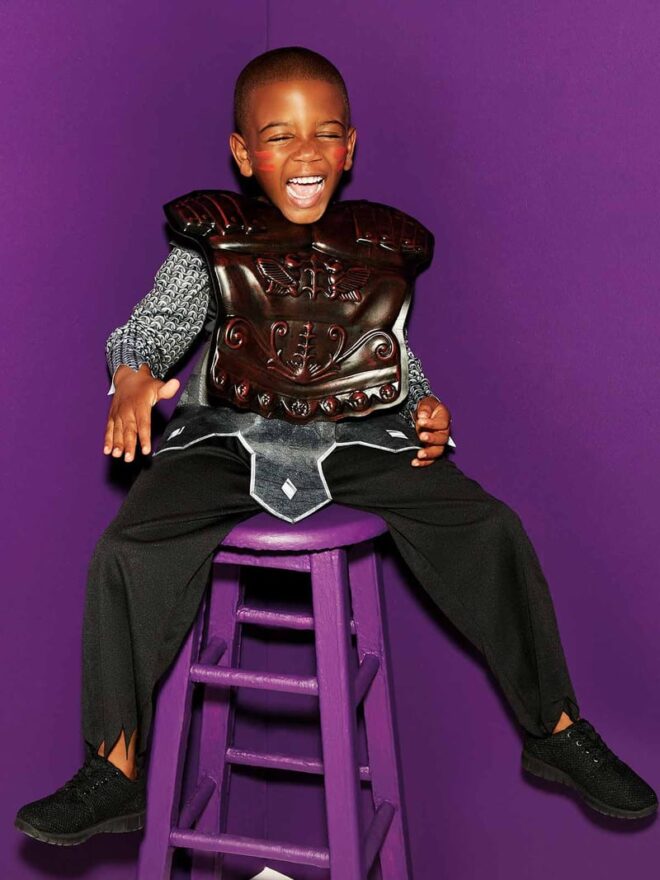 Halloween Pet Spider Costume – Wilko – £4
And not forgetting our beloved pets. This creepy-crawler spider cloak is perfect for pooches and features 8 fun legs and googly eyes.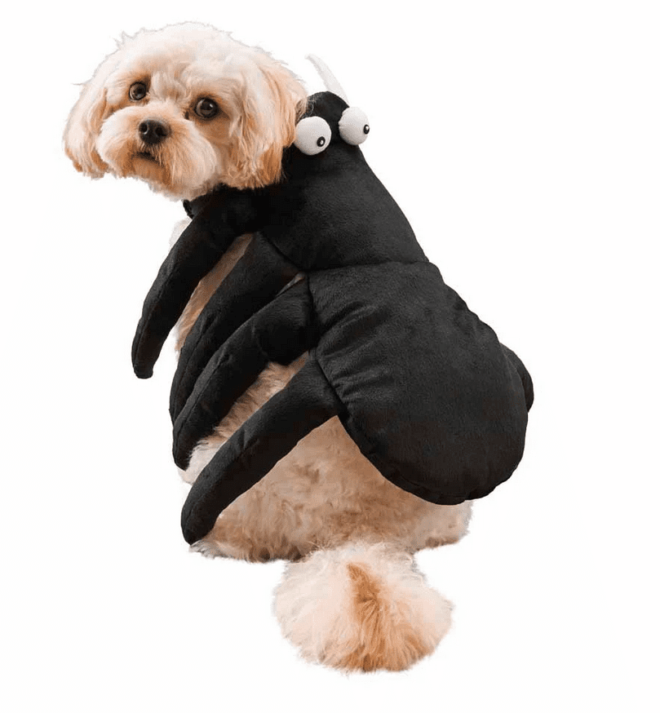 Deadly Decorations
Battery Operated Pumpkin Lights – Wilko – £5
For a frightful finishing touch pick up these pumpkin lanterns from Wilko. Ideal for bringing window and wall displays to life.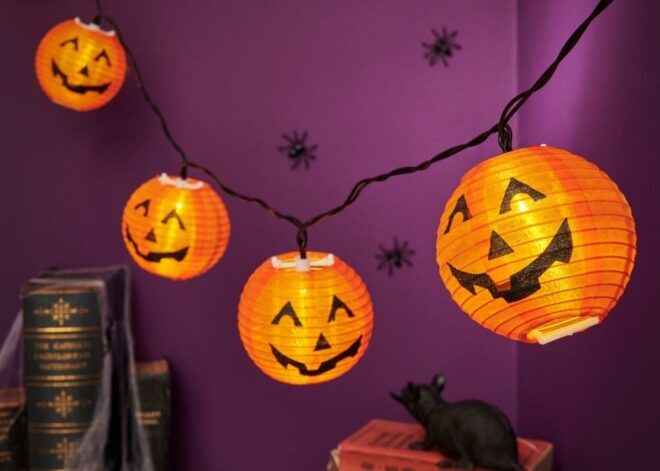 Halloween Decorative Bowl – Iceland – £1
Ensure your petrifying party is complete with plenty of terrifying treats, over-flowing from these decorative bowls.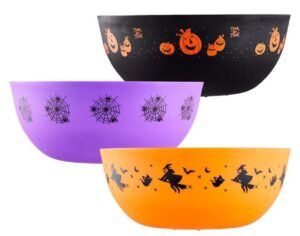 Long Vampire Hand – Bargain Buys – £1.79
This vampire's hand is utterly spooktacular! Pair them with your Halloween costume or hang one out of the window.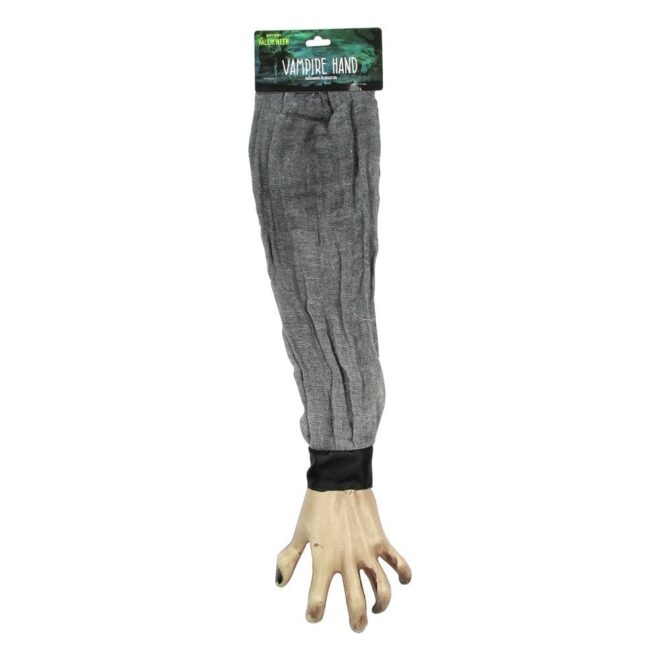 18 Inch Ghost Skeleton – Bargain Buys – £1.99
Hang this ghostly ghoul in your window to spook the neighbours.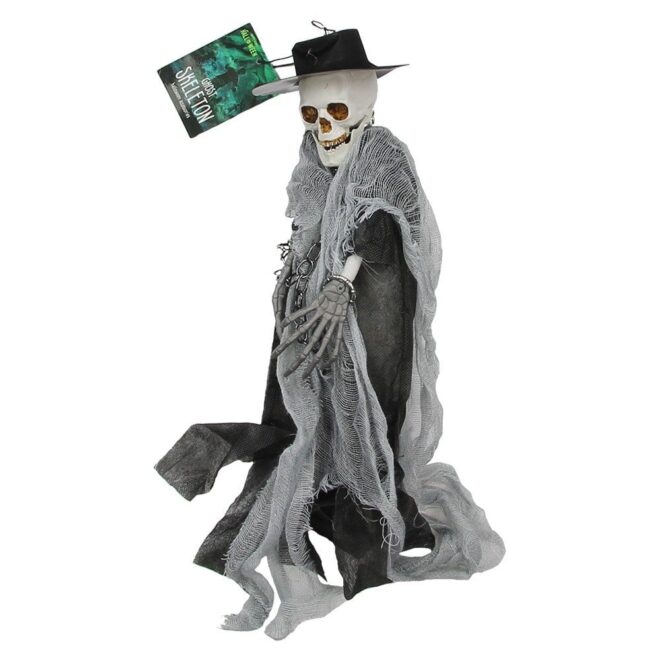 Terrifying Treats
Bug Smoothie Recipe – Tesco Recipe
Whilst this bug smoothie may look revolting – we can assure you it's nothing but delicious (and horribly healthy!). Click the link above for the full recipe.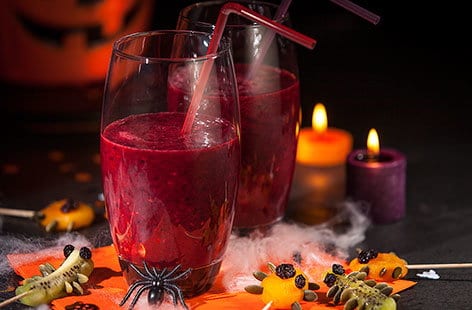 [Image Credit Tesco]
Toffee apples with chocolate, hazelnuts and sesame seeds recipe – Tesco
Toffee apples are a rite-of-passage at Halloween. Why not get creative this year with chocolate-dipped and sesame coated additions? Click the link above for the full recipe.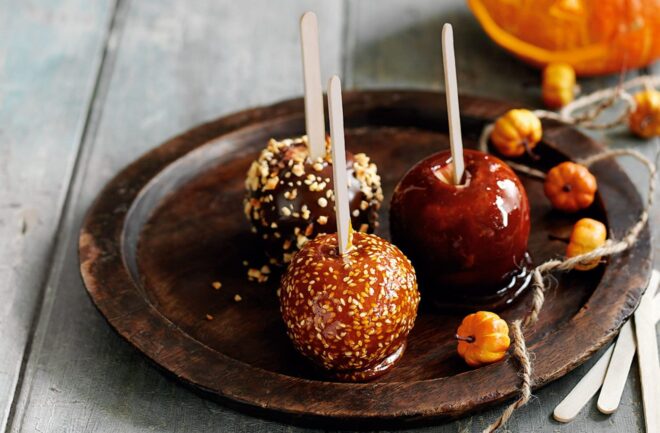 [Image Credit Tesco]
Scarily Spicy Ghost Chilli Pork Sausages 500g – Iceland – £2.25
Party food is essential to any Halloween party, no matter how small! Something you can throw in the oven like these Ghost Chilli Sausages and Chicken Chunks are ideal and pack a mighty punch of spice!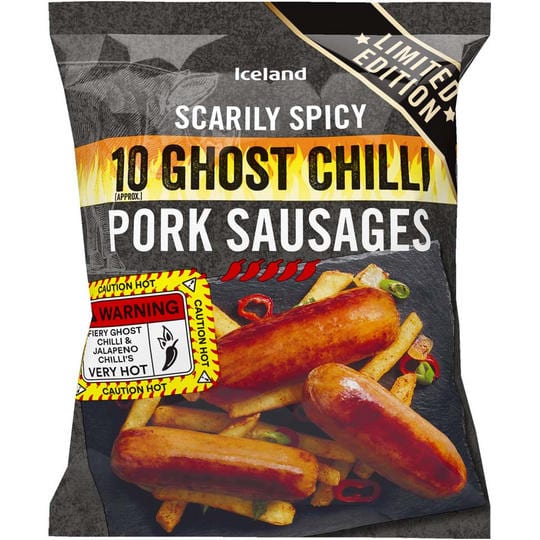 Scarily Spicy Ghost Chilli Chicken Breast Fillet Chunks – Iceland – £3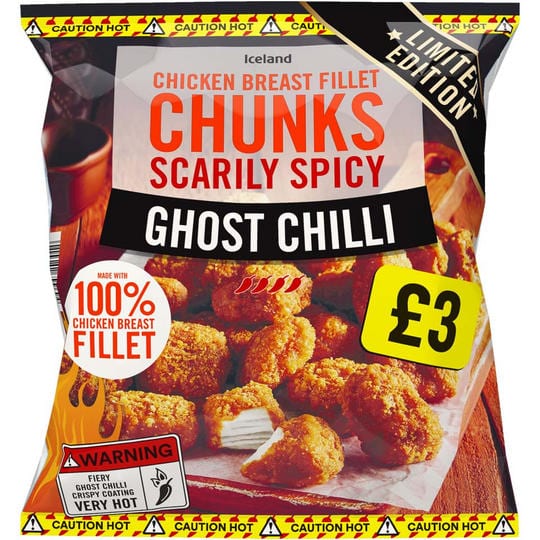 Swizzels Trick or Treat Lolly Mix Bag 330G – Bargain Buys – £1.99

Whilst Trick or Treat may have to be played a little differently this year, it does not mean it's cancelled! Why not plan a Trick or Treat trail at home or in the garden? Create spooky clues to help find the treats — or tricks!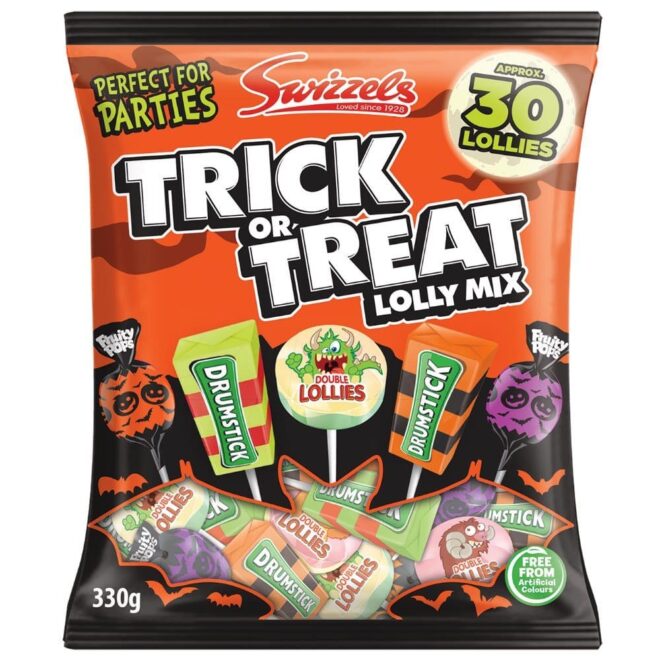 Bumper Bag Flying Saucers 54g – Iceland – £1

Who can resist the retro charm of the classic Flying Saucers?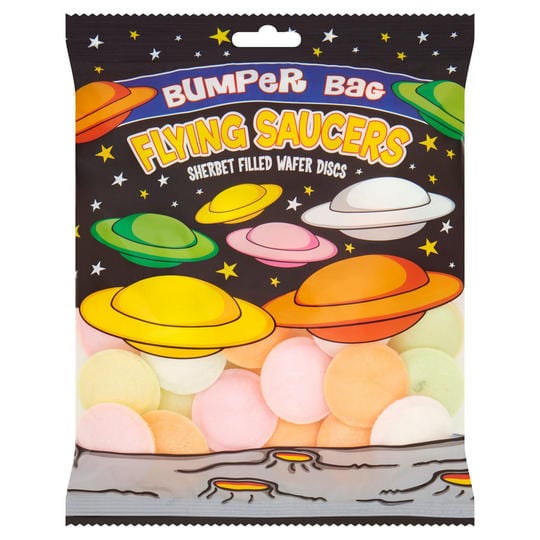 Whatever you get up to this 31st October, stay safe and have fun! For even more eerie inspiration for Halloween 2020, head to our Pinterest board for the best of the rest that our retailers have to offer. Click here.