The nights are drawing in, the air is getting cooler and ochre leaves are crunchy underfoot – it must be almost autumn. Time to swap your summer clothes for cosy knits, cosy up your home and cook up some tasty treats to warm you from the inside out. And Cannon Park has everything you need to kick off the new season in style!
As the days become cooler and you transition to a warmer wardrobe, layer up in luxury by adding statement jumpers to your everyday wardrobe, like this navy jumper with great button detail from Peacocks.  It's sure to become a cosy favourite this season.
Peacocks Navy Button Detail Jumper – £16.00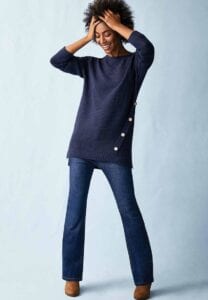 Of course, living in the UK means that we do tend to have interchangeable weather and a crisp and sunny day can easily develop into a day of frequent showers. Beat the weather and stay stylish and dry with this tan trench coat from Peacocks.  It'll be perfect to reintroduce in Spring too.
Peacocks Tan Trench Coat – £35.00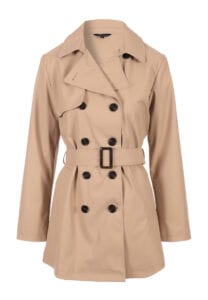 As the temperature drops, you don't want to let down showing off your new wardrobe with dry, cracked lips, so head to Boots to top up with lip balms to protect your pout – and pop a spare in your handbag for easy on-the-go reapplication throughout the day.
Boots – Burt's Bees Lip Balm – £3.99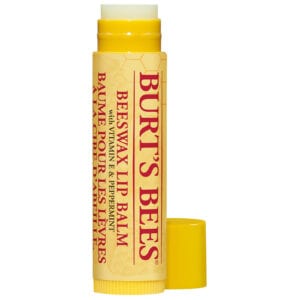 Whilst we're considering additions to your autumn style, let's not forget updating those home accessories to cosy up your living space – Wilko's fluffy Mongolian cushions are super-soft and perfect for snuggling.
Wilko Mongolian Cushion – £6.00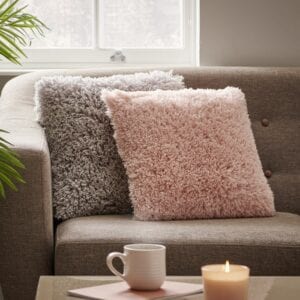 And as the evenings start to feel a little cooler, pick up a super-soft throw to wrap around yourself – like this waffle throw from Wilko.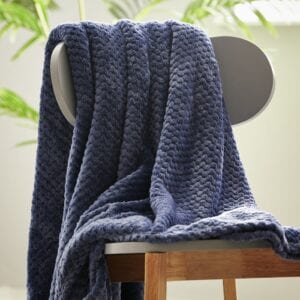 So, whilst we've covered some all-important new season staples, let's not forget our stomachs. We're talking about food! Hearty stews, chunky soups and comfort food are high on the list as the evenings get colder – which makes this Chilli bean soup recipe from Tesco top of our list.
Chilli Bean Soup with Cheesy Garlic Bread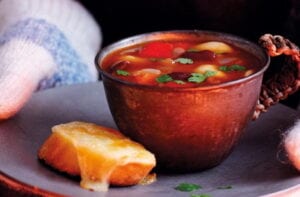 [Tesco image]
Of course, the easiest solution is to pick up a delicious ready-made meal as a treat for when you just don't feel up to cooking.  Iceland have a delicious range of luxury frozen meals perfect for warming you through, such as this Lamb Moussaka – so why not enjoy a midweek night off?
Iceland Luxury Lamb Moussaka – £2.69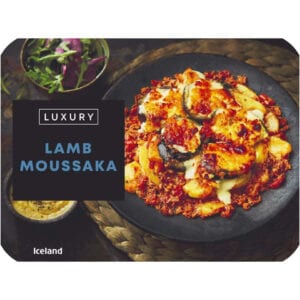 Finally, with everyone understandably more health conscious these days, we're aware that the colder weather can also bring along with it seasonal colds.  Get your body ready to fight the autumn colds and start making a multivitamins part of your daily routine.  According to Holland & Barrett, multivitamins can plug any small but critical nutritional gaps in your diet.  These vitamins are also suitable for Vegans.
Holland & Barrett Vegan Multivitamin & Mineral tablets – currently £4.99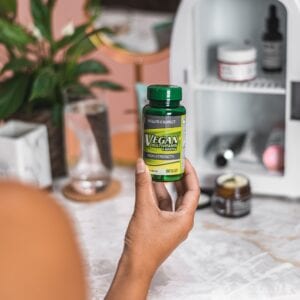 For more Autumnal inspiration, head to our latest Pinterest board, or pay us a visit in person.